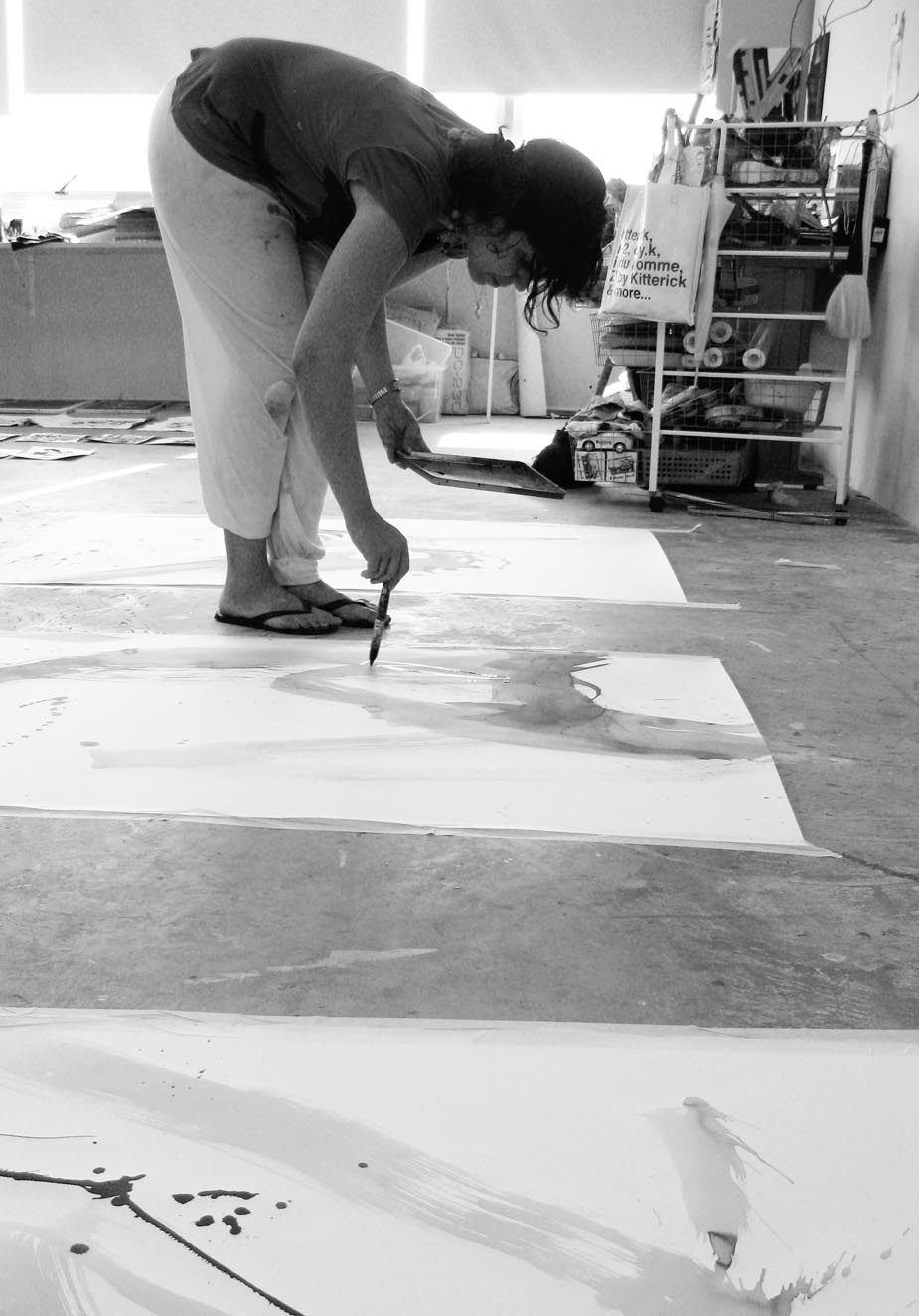 Alba Escayo –Asturias,1981
She finished Fine Arts Degree in Madrid , Complutensian University, and she continued her art education in the Academy of Bologna and recently on Faculty of Fine Arts of Belgrade .
Today she lives and works between Belgrade and Madrid.
She participated often in artistic residences, and international projects. Escayo had several solo and collective exhibitions in different countries, as well her work is present in public and private collections and in some museums. To travel and to know new places is fundamental point further her motivation and inspiration.
"My pictures are between abstraction and figuration.I feel so closed to Paul Klee way of thinking and his metaphor of "the Equilibrist".
I have the need of drawing everyday.To take notes from reality. Drawings and lines are always present in my artwork, I use them to capture the internal architecture of the things.
I base my work on the experiences I lived and places I had been . I focus attention on details wich can tell the whole history. Everyday life is like to go fishing and each image that I catch from reality is a fish. After I take all that and I place and determine it on the canvas in a pictorial way and I start a process in wich I do the painting undoing it. Then I work fast.Time is important. Painting must have temporary breath."